Wednesday, 02 May 2018 16:23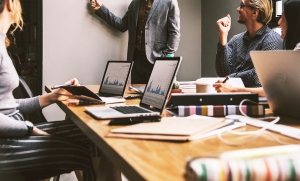 This thorough four-day course provides excellent fundamental training for those aspiring to become new supervisors and team leaders or those who are already in a supervisory role, but who have had little or no formal training. Experienced managers will also find many of the modules beneficial to formalise their leadership skills and as a refresher for recognised managerial methods that may have become overlooked.
Accredited by the Institute of Leadership & Management, the course includes the following:
Day 1
Leading Your Work Team: Develop an understanding of leading your team, and the difference between leadership and management. Understand a range of leadership styles, their benefits and potential impact on individuals and performance.
Developing the Work Team: Understand the definition of a workplace team using examples of typical team structures. Using an outline of team roles and responsibilities when leading the team. Learn to utilise simple job instruction techniques
Day 2
Workplace Communication: The importance of effective communication and why clear and effective communication is essential in the workplace. Methods and their optimal use when communicating with the team. Understand the importance of maintaining accurate records of communication.
Induction & Coaching in the Workplace: Discusses the value and benefits of integrating new members into the team. Develop an understanding of coaching as required by a practising team or cell leader.
Day 3
Improving the Performance of the Work Team: Delegates will develop an understanding of the organisational goals of the team and how to motivate the team and team members to achieve these.
Planning & Monitoring Work: Develop an understanding of effective planning and monitoring of work as required with the team. Understand how to monitor a team's performance against the plan and how to allocate work. Know how to work within the organisational guidelines to achieve team goals.
Day 4
Understanding Change in the Workplace: Delegates will recognise potential internal and external reasons for change in the workplace. They will understand team member's attitudes and responses to change and how to overcome the culture and individual barriers to change.
Building an Awareness of Waste Management: Provides learners with an awareness of waste management techniques and strategies. Delegates will understand how industry waste impacts upon the environment, what good practices are regarding waste management and what the benefits are of employing them.


PLEASE NOTE

Delegates wishing to gain the ILM Level 2 Certificate in Leadership & Team Skills qualification can do so by successfully completing a reflective review. This will be explained during the programme. An additional ILM registration fee of £95 is required (additional fee not required for funded places)

NB: If the course is fully booked by the time of your enquiry, please call 01452 331331 and we will arrange for you to be booked on to the next available course.

 




Thursday, 17 May 2018 11:12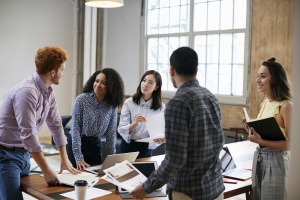 Great teams are born from great team members who understand what their objectives are and how these fit with the objectives of other team members and the organisation as a whole. This programme contains all of the elements to ensure your team members are operating as effectively and efficiently as possible. An excellent grounding for all employees in good working practices that will instill the importance of personal development.
For in-house courses, greater emphasis can be placed on specific areas depending on the needs of the organisation. This is a two-day course covering the following sessions:
Session 1 - Team Building
Understanding how individual roles fit with the company vision and the one-team ethos. The difference between groups and teams. Tuckman's Model (Forming, Storming, Norming, Performing). Belbin's Team Roles: Appreciating the skills and abilities of other team members to reduce conflict in the team building trust and respect.
Session 2 - Team Vs Company
Undertake a team SWOT on the company/team performance against the Vision. Celebrate what's going well in the organisation and agree an action plan for the areas for development. A team building exercise to practice problem solving and decision making.
Session 3 - Communication with all Stakeholders
Understanding and demonstrate how to communicate effectively with all stakeholders in the business, to include difficult conversations and dealing with minor conflict in the workplace.
Session 4 - Employee Responsibilities
The employees' responsibilities with dignity at work, health and safety and taking ownership of the task and outcomes to ensure the customer experience meets their expectations.