Thursday, 03 May 2018 11:04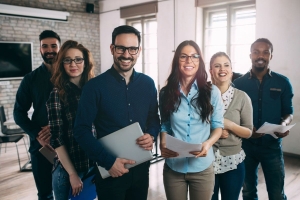 This Level 4 Certificate focuses on managing individuals within an organisation and supporting their wellbeing. It explores how best-practise approaches to mental health and stress management will support their employees, thereby developing a positive organisational culture that breeds motivation and constant improvement. It's the perfect
course for those who wish to progress into becoming a 'Mental Health First Aider' within their organisation, and wish to acquire the skills that will be required as they progress into a senior management role. This course is accredited by the Institute of Leadership & Management.
Current course dates:
5th, 12th, 19th, 26th November (Worcestershire) 
Get in touch to find out more.
Day 1
Motivating People in the Workplace
Theories of motivation, including 'content' and 'process' theories, and their application to teams and individuals. Factors affecting performance and motivation. Assumptions about human behaviour and the limitations of traditional theories of motivation. Individual motivation vs team motivation and potential conflicts. Incentive systems. Theories of motivation and their application to teams and individuals. Measures for evaluating performance.
Day 2
Understanding Stress Management in the Workplace
You'll learn to identify the causes and impacts of stress at work and to spot the symptoms of stress in yourself and in others. Management responsibilities regarding workplace stress will be discussed as well as simple and practical stress management techniques. Available channels of support and how these can be accessed and applied for employees is also covered, including counselling and mentoring.
Day 3
Managing Mental health in the Workplace
Examines organisational approaches to mental health including policies and strategies for mental health support. Objective assessment of reasonable adjustments and mechanisms to provide appropriate feedback to individuals. Communication styles, confidentiality agreements and behavioural adjustment. Promoting positive mental health.
Day 4
Managing and Implementing Change in the Workplace 
Understand why organisations continually change and to manage the effect it may have on individuals on the workplace. Discuss the latest influences such as digitalization and mental health, and the potential benefits/barriers to implementing changes to follow these influences.

Thursday, 03 May 2018 10:51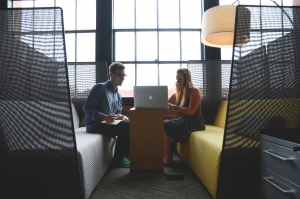 This flagship programme combines both of our specialisms; outstanding HR practices and first rate Management Development Training. It's the perfect short course for those who manage the HR responsibilities within an organisation but who have had little or no formal training. Integrating case studies and the latest thinking in Employment Law, it also makes a great refresher course for anyone who has held or is returning to an HR role. And of course it is accredited by the Institute of Leadership & Management.
Current course dates:
30th September, 7th, 14th, 21st October (Worcestershire)
Get in touch to find out more.
Day 1
Planning & Monitoring Work
Develop an understanding of effective planning and monitoring of work as required with the team. Understand how to monitor a team's performance against the plan and how to allocate work. Know how to work within the organisational guidelines to achieve team goals
Recruitment & Selection in the Workplace
Understand the basic legal aspects of recruitment. Learn how to prepare job descriptions and person specifications and use these to shortlist applicants. Methods of advertising vacancies, including the use of digital channels such as LinkedIn, internally and externally, and how to select the most appropriate for a variety of posts. Preparation for selection interviews to ensure impartiality and optimum decision, interviewing techniques and alternative methods for selecting the most suitable applicant. Individuals will discuss the use of digital HR systems to improve the recruitment process within the organisation.
Day 2
Managing Equality & Diversity in your own area
Be able to evaluate and influence the management of equality and diversity law, legislation and internal policies within own area of responsibility.
Day 3
Understanding Discipline in the Workplace
Discuss organisational employment policies to support the disciplinary process. e.g. relating to time-keeping, absenteeism, conduct, performance, attitude and behaviour. Legal aspects of disciplinary processes. Interpersonal behaviour and support skills to maintain discipline at work. The importance of record keeping and other means to support and monitor the disciplinary process.
Understand Conflict Management in the Workplace
To develop knowledge and understanding of managing conflict and supporting individuals and managers through difficult situations.
Day 4
Understanding Good Practice in Workplace Coaching
The nature and role of Coaching in the workplace will be covered along with the behaviours, skills, abilities and characteristics of an effective workplace coach including recognised Coaching Models. Differences between Coaching and Line manager responsibilities and importance of coaching records.