Thursday, 03 May 2018 10:56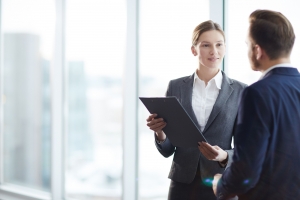 At Level 4 we enter the strategic tier of Leadership and Management. Managers who are established in post and who have a firm grasp of operational people management will find these Level 4 modules to be the natural next step in their personal development. Delegates can elect to cherry-pick specific elements they recognise as being areas for improvement, or study all modules to acquire the skills that will be required as they progress into a senior management role. All modules are accredited by the Institute of Leadership & Management.
Current course dates:
5th June, 12th June, 16th June, 3rd July (Worcestershire) 
11th, 19th September, 3rd, 17th October (Swindon)
Get in touch to find out more.
Day 1
Developing and Leading Teams to Achieve Organisational Goals
Exploring the importance for leaders to understand the organisations goals and objectives and how to communicate expectations to their teams so that they successfully achieve their goals.
Day 2
Solving Problems and Making Decisions
Learn how to solve more complex problems that managers may be faced with in the workplace and how to make informed decisions.
Day 3
Individual Mental Toughness
The importance and implications of mental toughness. Where mental toughness makes a difference – performance, wellbeing, positive behaviours, and aspiration. The benefits; working to demanding goals and targets, handle several things at once, response to sudden change and demand (i.e. digitalization). The consequences; under-performance, stress related problems. Developing positive thinking and visualisation. Effective goals setting and developing an action plan, and discuss the potential implementation of digital aspects to support workload management.
Day 4
Developing People in the Workplace
Examining the expectations and requirements of people. Diversity in the workplace and understanding the causes of conflict. Promotion of work/life balance. Administering people in accordance with guidelines and career pathways. Managing career development. Techniques for managing interpersonal conflict. Methods of ensuring fair and objective assessment/appraisal. Mechanisms to provide appropriate feedback to individuals.