Thursday, 03 May 2018 10:56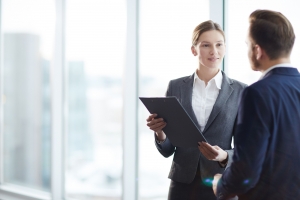 At this level we enter the strategic tier of Leadership and Management. Managers who are established in post and who have a firm grasp of operational people management will find this course to be the natural next step in their personal development. This course focuses on middle & senior manager ability to reflect on their own personal style, and how this impacts on organisational culture.
Current course dates:
11th, 19th September, 3rd, 17th October (Swindon)
23rd September, 4th, 18th, 25th October (Bristol area - venue TBC)
1st, 8th, 15th, 28th October (Worcestershire) 
Get in touch to find out more.
Day 1
Developing and Leading Teams to Achieve Organisational Goals:
• Exploring the importance for leaders to understand the organisations goals and objectives
• Communicating expectations to their teams so that they successfully achieve their goals
Day 2
Solving Problems and Making Decisions:
• How to solve more complex problems that managers may be faced with in the workplace
• How to make informed decisions
• Use of digital solutions to help solve problems
Day 3
Individual Mental Toughness:
• The importance and implications of mental toughness.
• Where mental toughness makes a difference – performance, wellbeing, positive behaviours, and aspiration
• Effective goals setting and developing an action plan
• Discuss the potential implementation of digital aspects to support workload management
Day 4
Developing People in the Workplace:
• Examining the expectations and requirements of people
• Diversity in the workplace
• Understanding the causes of conflict
• Managing career development
• Methods of ensuring fair and objective assessment/appraisal, and mechanisms to provide appropriate feedback to individuals
• Developing a culture of learning
Completion of this course entails delegates submitting 4 assignments within the deadlines communicated at the sign-up and start of each course. Typically this is one draft assignment per week and the final submissions for all 4 assignments within 4 weeks of the last tutor day. Delegates will be required to attend all 4 training days.