Displaying items by tag: Leadership & Management
Thursday, 03 May 2018 10:56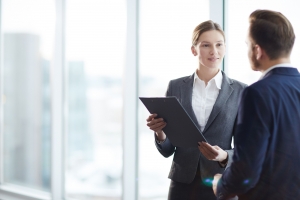 At this level we enter the strategic tier of Leadership and Management. Managers who are established in post and who have a firm grasp of operational people management will find this course to be the natural next step in their personal development. This course focuses on middle & senior manager ability to reflect on their own personal style, and how this impacts on organisational culture.
Current face-to-face course dates:
*We hope that the situation will resume back to normal by this date, however if circumstances continue, the below course will be delivered in webinar style. 
15th, 22nd, 29th June and 6th July - Venue TBC (Bristol Area)
Get in touch to find out more.
Day 1
Developing and Leading Teams to Achieve Organisational Goals:
• Exploring the importance for leaders to understand the organisations goals and objectives
• Communicating expectations to their teams so that they successfully achieve their goals
Day 2
Solving Problems and Making Decisions:
• How to solve more complex problems that managers may be faced with in the workplace
• How to make informed decisions
• Use of digital solutions to help solve problems
Day 3
Individual Mental Toughness:
• The importance and implications of mental toughness.
• Where mental toughness makes a difference – performance, wellbeing, positive behaviours, and aspiration
• Effective goals setting and developing an action plan
• Discuss the potential implementation of digital aspects to support workload management
Day 4
Developing People in the Workplace:
• Examining the expectations and requirements of people
• Diversity in the workplace
• Understanding the causes of conflict
• Managing career development
• Methods of ensuring fair and objective assessment/appraisal, and mechanisms to provide appropriate feedback to individuals
• Developing a culture of learning
Completion of this course entails delegates submitting 4 assignments within the deadlines communicated at the sign-up and start of each course. Typically this is one draft assignment per week and the final submissions for all 4 assignments within 4 weeks of the last tutor day. Delegates will be required to attend all 4 training days.

This training is available through Skills Support for the Workforce (SSW), a programme developed to upskill employees within small and medium-sized enterprises (SMEs) in the West of England (Bristol, North Somerset, & South Gloucestershire), Swindon & Wiltshire, & Worcestershire. SSW is cofinanced by the Education and Skills Funding Agency and the European Social Fund. HR Champions Ltd is part of Serco's network of training providers chosen to deliver the training in your area.